Safe Harbor Recovery Center
At Safe Harbor Recovery Center, located in Portsmouth, Virginia, we believe that there is always hope for a better tomorrow. While there is no cure for drug or alcohol addiction, recovery is possible. Safe Harbor Recovery Center helps you or your loved one get there. Our approach to treatment is based on the belief that addiction is a chronic illness that requires ongoing care to be managed effectively. This means our treatment center staff provides this care to address the physical symptoms of substance abuse, while helping clients build the skills necessary for a life free from addiction.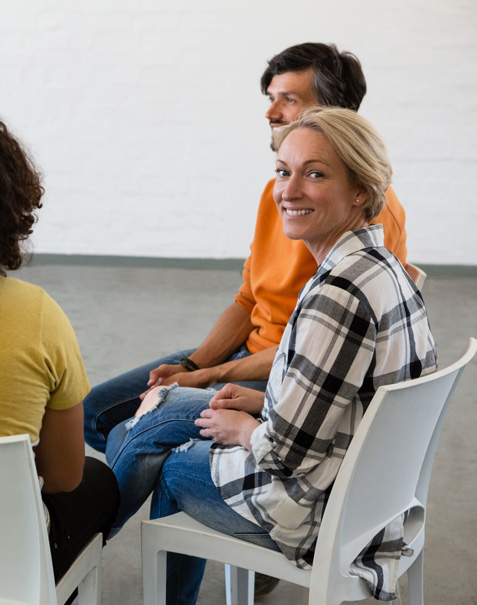 Our programs include residential treatment, continuing care, and a family group. During residential treatment at Safe Harbor Recovery Center, clients reside at the facility, receiving access to 24/7 care and support from a team of credentialed and compassionate recovery professionals.
Safe Harbor uses an integrated and evidenced-based approach to treatment that has been designed to address the specific needs of each individual, including CBT, DBT, and narrative therapies. Continuing care plans include intensive outpatient programs, 12-Step groups and 12-Step alternatives, sober living options, an online relapse prevention program, and much more. The family program at Safe Harbor provides a safe environment where family members can express themselves, learn more about addiction, and find out how to support their loved one. Family education includes learning about rebuilding trust, healthy communication skills, codependency and enabling issues, and managing stress.
Benefits of Choosing Safe Harbor Recovery Center
We understand that choosing a treatment center is a big decision. The benefits of choosing treatment at Safe Harbor, in Portsmouth, VA, are extensive. Our recovery program is run by experienced clinical staff, who are committed to helping clients develop a solid foundation for lasting sobriety. We use evidence-based treatment methods, personalized to fit the unique needs of each individual. Our professional treatment team provides treatment for co-occurring mental health conditions such as anxiety, depression, and PTSD. Additionally, we use the Trac 9 assessment tool to track recovery progress and monitor the risk of relapse. Our holistic services promote healing of the mind, body, and spirit, treating the whole person.
At Safe Harbor Recovery Center, we recognize that addiction is a biologically-based disease. Therefore, we believe in providing compassionate care without judgement. Your past doesn't need to define your future. For more information about how we can help you or your loved one overcome addiction and take back your life, call us today at (888) 932-2304. Come in from the storm.
Contact Us to Learn More
If you're researching treatment options for yourself or a loved one, we're happy to answer any questions you may have or schedule a tour of our facility. Call today to speak with one of our admissions representatives.
Call (888) 932-2304
Verify Insurance