Struggling with drug or alcohol addiction can make you feel like you're lost at sea with nowhere to turn. While everyone around you is calmly rowing towards their destination, you may feel like you're struggling to fight through rough waters. However, there's always hope for a better tomorrow.
Safe Harbor Recovery Center, located in Portsmouth, Virginia, serves men and women who have been diagnosed with substance use disorders. Many of our clients struggle with addiction to alcohol, prescription opioids, heroin, methamphetamines, cocaine, and a variety of other drugs.

At Safe Harbor Recovery Center, we recognize that addiction is a biologically-based disease. We believe in providing compassionate care without judgement. Your past doesn't need to define your future.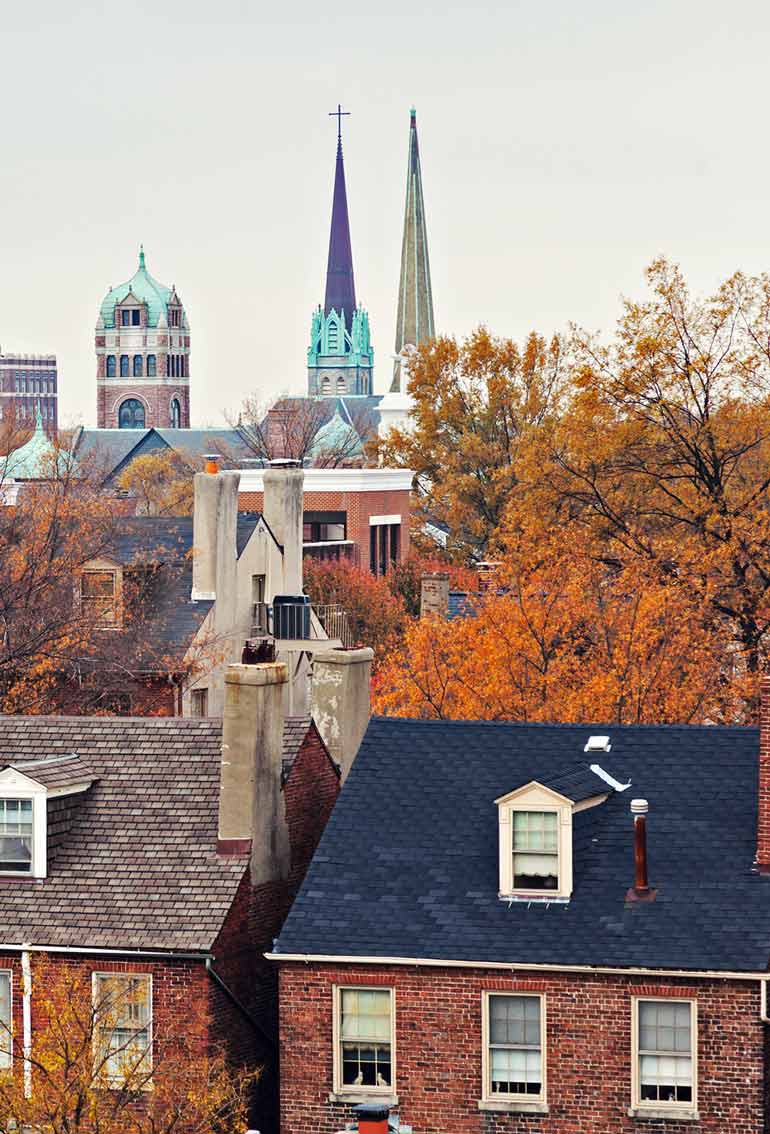 Benefits of Treatment at Safe Harbor Recovery Center

Choosing an addiction treatment center is a big decision. Every facility approaches the treatment process a little differently, which means it's important to research your options thoroughly.
Safe Harbor Recovery Center offers a number of important benefits for men and women seeking treatment for substance use disorders. These include:
Experienced clinical staff who are committed to helping guests develop the foundation for lasting sobriety
Evidence-based treatment personalized to fit the unique needs of each guest
Treatment for co-occurring mental health conditions such as anxiety, depression, and PTSD
Use of the proprietary Trac 9 assessment tool to track recovery progress and monitor the risk of relapse
A family program to promote healthy communication and support
Access to holistic services promoting healing of the mind, body, and spirit
Daily AA/NA meetings and two Veteran-specific groups each week
Safe Harbor Recovery Center's approach to treatment is based on the belief that addiction is a chronic illness requiring ongoing care to be managed effectively. Care is provided to address the physical symptoms of substance abuse, while building the skills necessary for a life of continued sobriety.
Residential Treatment
Residential treatment at Safe Harbor Recovery Center allows individuals with drug or alcohol addictions to build the skills they need for lasting sobriety. In individual and group therapy, they learn about the nature of addiction, how to recognize triggers, effectively handle cravings, and set recovery goals that promote a life of continued wellness. In family therapy, they build communication skills and work towards healing relationships with loved ones. Cognitive behavioral, dialectical behavioral, and narrative therapies are used throughout the treatment experience.
Continuing Care
Completing residential treatment is an incredible accomplishment, but making the transition back to independent living can feel a bit overwhelming at times. To provide the support you need, Safe Harbor Recovery Center provides a full range of continuing care services, including referrals to sober living homes, 12-Step groups, and other community resources. Additionally, you are encouraged to nurture the new relationships you've built by participating in special alumni events offering recovery education, accountability, and opportunities for sober socializing.
Contact Us to Learn More
If you're researching treatment options for yourself or a loved one, we're happy to answer any questions you may have or schedule a tour of our facility. Call today to speak with one of our admissions representatives.
Call (888) 932-2304
Verify Insurance