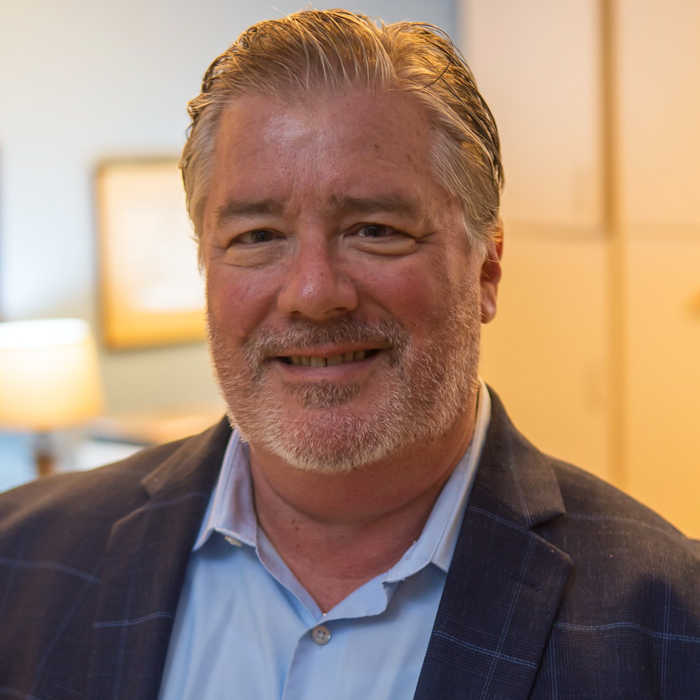 Tim Webb, LPC, Chief Executive Officer
A former firefighter, Tim brings more than 30 years of behavioral health experience to Safe Harbor. Throughout his career, he has served as an executive director, clinical director, admissions director, and in various other capacities at residential and acute inpatient facilities. Additionally, he's conducted continuing education seminars nationally and provided clinical consultation to multiple facilities and agencies.
In his book, "FOCUS on Recovery: Overcoming Addiction," Tim walks the reader through the process of substance abuse recovery. He brings his experience, innovative treatment ideas, and a record of success to Safe Harbor. His passion for providing care to Veterans stems from his own family experiences:
"My hero growing up was my Uncle Bill who flew helicopters in Vietnam and won a bronze star," he says. "My hero today is my son, United States Marine Corps Sgt. Matthew Webb. If my son needed treatment, I would want him to have the absolute best available; so, that's what we strive to provide to all of our Veterans. They're family."
Mark Luck, Associate Administrator
Mark attended the University of North Carolina at Greensboro and started his career in mental health in 2005 as a mental health tech. Mark has worked in numerous roles in healthcare including residential manager, admissions director, and community liaison for numerous organizations. Mark has a passion to help those in need.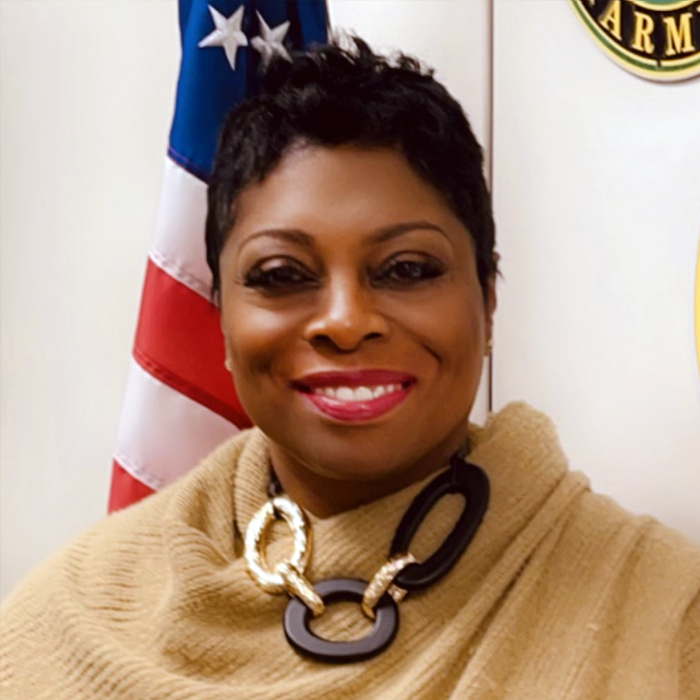 Quanda Dulin, LCSW, Clinical Director
As clinical director of Safe Harbor Recovery Center, Quanda oversees clinical operations. She holds a bachelor's degree in psychology and a master's degree in social work from Norfolk State University. She specializes in providing trauma-informed care and is a Certified Sex Offender Treatment Provider (CSOTP).
Quanda's father was an Army veteran. He served in the Korean War, after which he was diagnosed with chronic PTSD. His experience inspired her to serve and care for veterans. In 2007, after working at Little Creek Naval Base, she joined the Norfolk Vet Center. She then moved to the Chesapeake Vet Center, where she served as the director until joining Safe Harbor Recovery Center in 2022.
She is the proud mother of a 23-year-old college student and 16-year-old high school honor student. One of her favorite quotes is from Buddha: "You, yourself, as much as anybody in the entire universe, deserve your love and affection."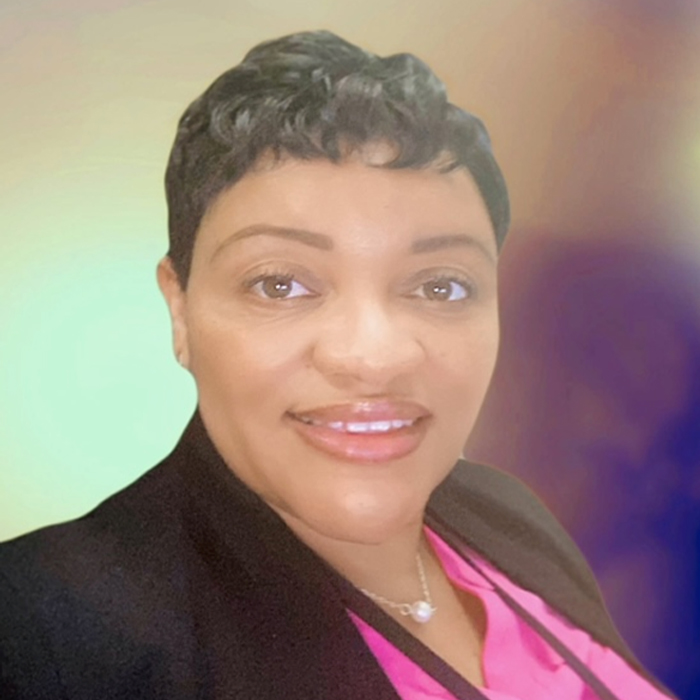 LaTonya Grant, MAC, CSAC, Director of Outpatient Services
LaTonya has more than two decades of service in behavioral health. Her career path has been a varied one, including experience in intensive outpatient services, community based services, case management services, pact team and residential services. She has been with Safe Harbor for several years and has grown professionally and personally since joining the team.
LaTonya identifies with the process of change. She works to empower others on a journey that can bring contentment to life and a greater sense of fulfilled purpose. She believes that commitment is an ongoing act of choosing to pursue vision until it's achieved. LaTonya is committed to touching the lives of those she encounters for the greater good of humanity.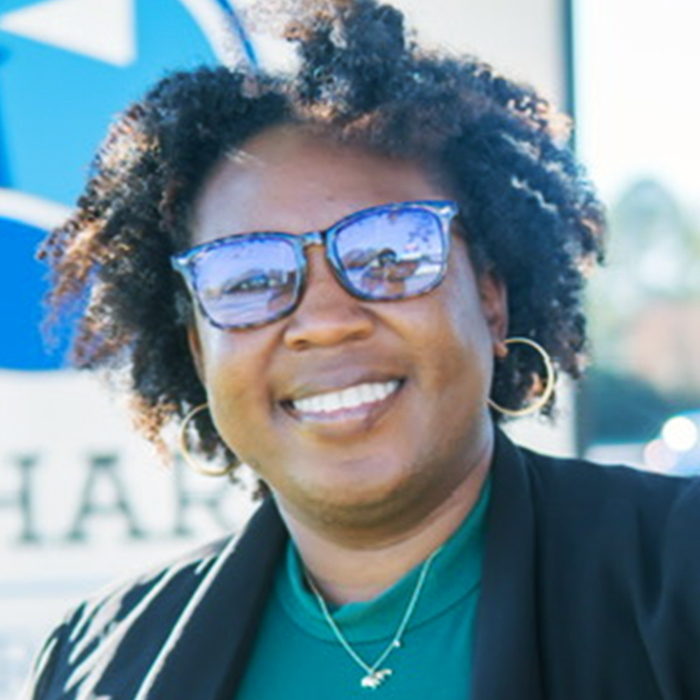 Jerell Jenkins, Director of Admissions
A native of New Orleans, Jerell has served in various capacities in the mental health field for years. In addition to the leadership experience she brings to the admissions department, she also offers a sense of excitement and a true love of helping others. Representative of her personality, a quote Jerell loves is, "If I can help somebody as I travel along the way, then my living shall not be in vain." And, with that in mind she makes it her mission that in admissions, everyone is greeted with a warm smile.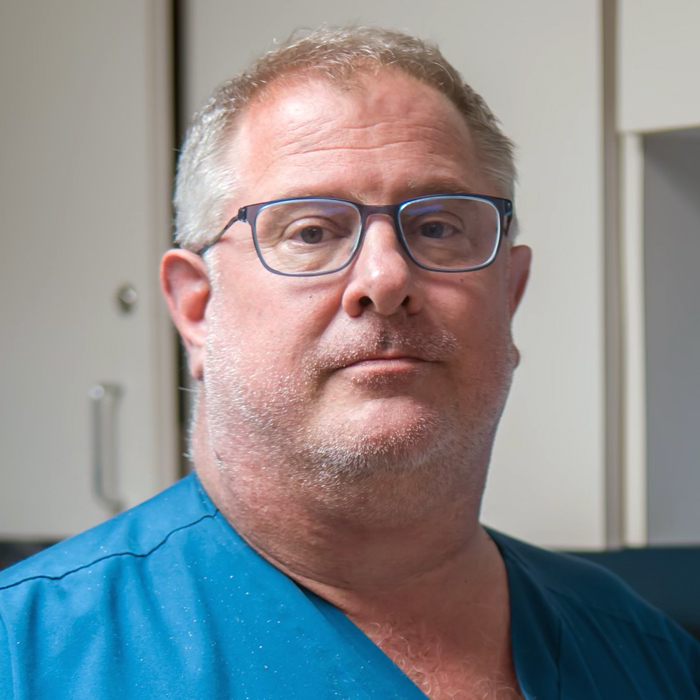 Eric Thomas, Director of Nursing
Eric has an associate's degree in nursing from ECPI College of Health Science and a bachelor's degree from South University. Health care is his passion and making a difference was his motivation for becoming a nurse. After thirteen years working in medical units, emergency departments, and heading up a men's health clinic, he realized the field of behavioral health and recovery was where he could be most effective as a nurse. Working with an interdisciplinary team of health care professionals, he is proud to help provide treatment to those suffering from the disease of addiction. "The most rewarding aspect of working at our facility," he says, "is being able to help a person who has been alienated from their community or family and helping them find their way back."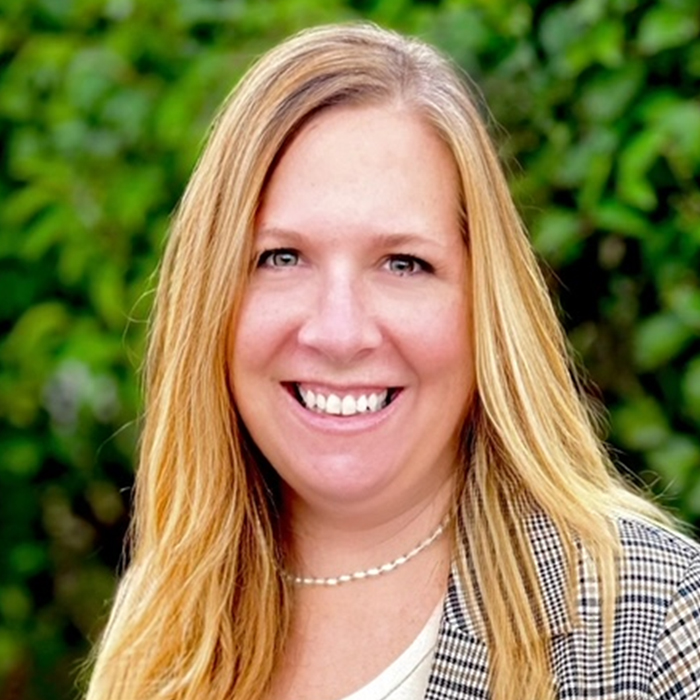 Kelly Craven, Director of Quality Improvement and Risk Management
Kelly brings Safe Harbor more than 20 years' experience in the mental health field, both in residential services and quality and risk management. She has two master's degrees, one in public administration from Old Dominion University and one in special education from Liberty University.
As a mom of a U.S. Army soldier and sister of a Lieutenant Colonel in the U.S. Air Force, she is proud to put her skills to work for not only Veterans and their families, but all clients.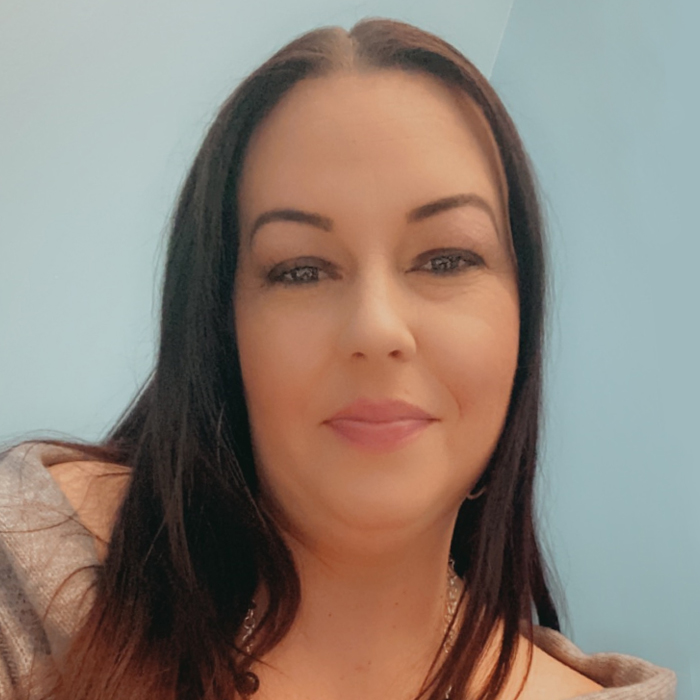 Jessica Carter, Director of Human Resources & Business Office Manager.
Jessica is a native of Detroit. Her father is an Air-force veteran and her mother is a Government Employee Veteran. Her parents settled in Virginia, where Jessica was raised and also became a Veteran of the United States Army.  She has been in the medical field for 20 years and began with our organization in December 2016. Starting out as a mental health technician, she obtained her associates' degree in human services and her CSAC-A in 2020. Jessica then moved into more administrative roles, focused on creating processes, coordinating training, and significantly increasing staff performance. She has served as Director of Human Resources & Business Office Manager for Safe Harbor Recovery Center since November 2022.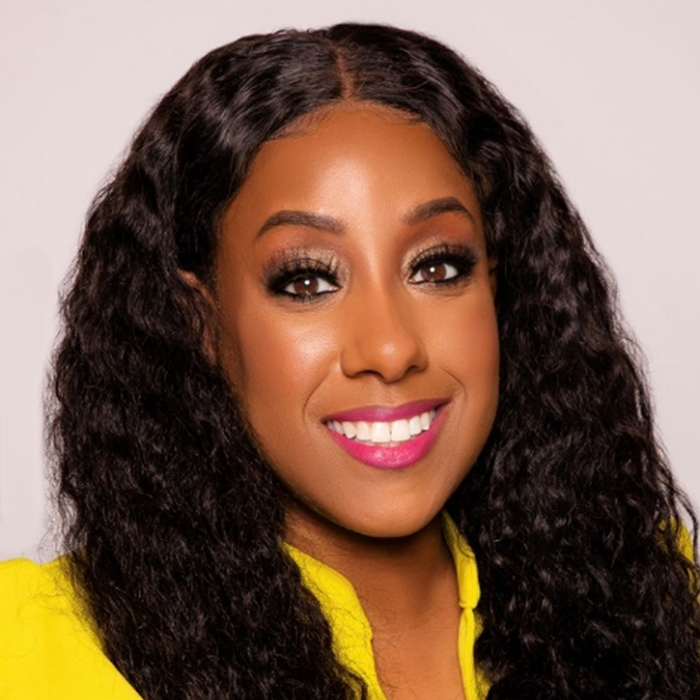 Heather Wilson, Director of Business Development
Heather holds a bachelor's degree in Psychology from American International College and a master's degree in Community Counseling from Norfolk State University. Heather has worked in Business Development for more than 15 years. Over the course of her career, she has counseled both military and civilian adolescents, adults, and families, and touched the lives of countless individuals.
Heather is the daughter of an Air Force veteran and the wife of a Marine veteran who currently serves as a first responder. She works tirelessly to connect veterans and military families with various community resources. Born in Providence, Rhode Island, Heather moved to Virginia in 2004. She currently resides in Virginia Beach with her husband and children. In her spare time, she enjoys traveling, sewing, and spending time with her family.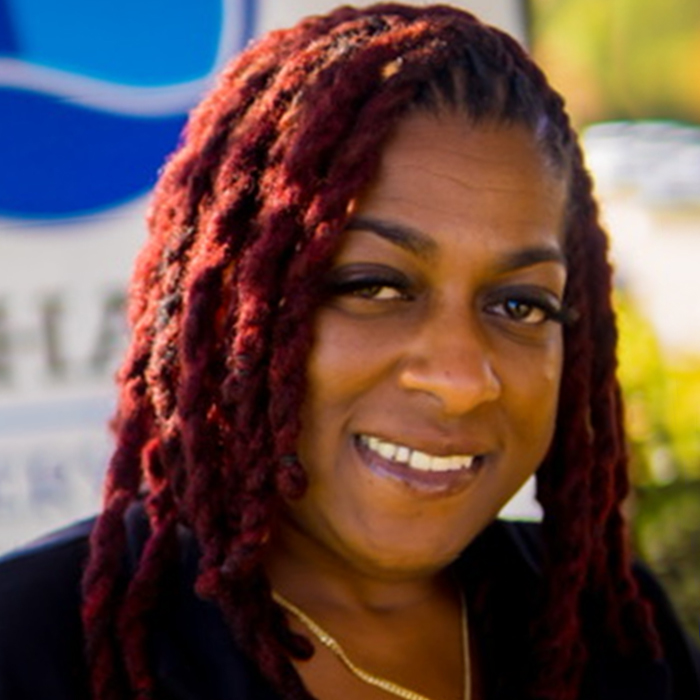 Vekesha Bazemore, Residential Manager
Vekesha is a demonstrated, self-driven leader who never ceases to rise to the occasion of service to others. Although her career path has been varied, Vekesha has always been involved in health care services. She has been with Safe Harbor since it opened its doors. The growth of the organization is mirrored in her own professional growth, starting out as a behavioral health technician, advancing to a case manager and now serving as residential manager. Vekesha believes that making a difference in other people's lives is not just her job — it's her passion!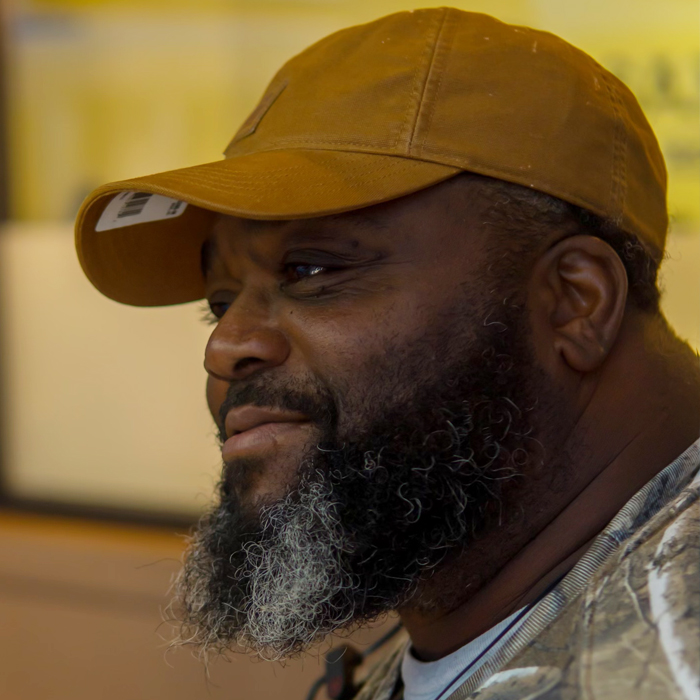 Troy Russell, Director-Environment of Care
A combat Veteran who served in the United States Army from 2002 to 2006, Troy brings the same commitment and sense of purpose to Safe Harbor. During his time in the military, he served our country in Operation Iraqi Freedom and Operation Enduring Freedom. He has more than a decade of plant operations experience. Most importantly, Troy brings an abundance of laughter and excitement to the workplace.
Contact Us to Learn More
If you're researching treatment options for yourself or a loved one, we're happy to answer any questions you may have or schedule a tour of our facility. Call today to speak with one of our admissions representatives.
Call (888) 932-2304
Verify Insurance